Fakaps happen with me regularly. More precisely, I'll do it. Or maybe I like to solve complex problems so much that I constantly arrange them for myself.
I hope this story will help someone not to make unnecessary mistakes.

Background.
I bought tickets to Thailand, issued a tourist visa, which is for 2 months + 1, booked a hotel in Koh Samui for a couple of days, then to find a place for longer.


The plan worked. I found a great apartment in a condominium with a huge swimming pool. More expensive than the calculated budget, but it was worth it: a view, a balcony with lighting, a kitchen, a shower, a toilet, a king-size bed for one of me 160cm tall. In general, it was the best accommodation in my life. I've been living in rented apartments since I was 18, and I've seen a lot.


I lived happily for a couple of weeks, and then all my friends started moving to a neighboring island. And I started looking for a place to live.


At the end of 2022, there will be a large influx of tourists in Thailand and in many warm countries.
· Covid restrictions have been lifted
· People miss traveling
· People have fled the military conflict

And if Koh Samui, which is large and densely built up, had housing options for December/January, then there are already more people than housing on Phangan.
Friends were lucky — they found a house. And there were no options for my budget.
After a week without close people in the 3-hour travel zone, I not only worked hard, studied English, wrote, swam, listened to a lot of classics, read and slept, but also went crazy from loneliness.

I had not been to Koh Phangan before and decided to go for a weekend to see. You might not like it. Well, try your luck — look for housing without intermediaries and realtors. Realtors have either for a couple of days, or the prices are space, or nothing at all.


A small digression.
The cost of renting an apartment here consists of several factors.
· Apartment / house with 1 bedroom, living room and kitchen for a month — 10-15 thousand bat in the off-season.
· Through a realtor — from 2,000 to 10,000 baht, depending on the realtor and the class of housing.
· For each housing, you need to leave a deposit (money that, in case of damage to the property, will be used for payment) — from 2,000 baht to the full cost of a month's rent.
· At the end of the month, you will be issued a bill for light and water. The prices in the contract will be higher than the state tariffs. On average, from 1,000-2,000 baht /month per person.

This is the approximate cost of housing in the off-season on the islands. And this is one of the most expensive places in Thailand. The market economy is flourishing here. The hotter the season and fewer offers, the more expensive. If in the summer a great house on stilts with a kitchen, terrace, living room and bedroom could cost 10 thousand baht /month, in December for this cost you can already rent only a bed-sized room with a fan in the dust and mold in the corners. There is no pool, but the sea is 5 meters away. The storm is even closer. My searches didn't give me any more options.


Finding nothing, I returned to Koh Samui and paid a month's rent. That's where the story begins.

History
A week passed and I was lucky — I found an apartment.



More expensive and less than on Koh Samui. But it wasn't fun to be alone on the island. Paid the deposit, paid the realtor.
I thought I would retake the apartment on Koh Samui and move the next day or the next day.

In my head, everything was simple: I find a person in the apartment, I arrange through the hotel administration to replace me with a person. The man gives me the money and we part ways.
· A couple of days I was looking for a person in the apartment. People were not there.
· I asked a friend to pay the entire cost of the apartment on Koh Phangan, so that the option would remain with me, since I no longer understood when I would arrive.
· Then there was a person who liked the apartment.

And then everything went completely wrong.
The hotel said that it is impossible to register other people until my paid month ends. I am already registered in the emigration office and if a check arrives, I or no one should be in the apartment. And recently the checks have become more frequent.
Two islands, two apartments, two swimming pools and all for one me. Yohoho! It would be cool if I could live in them at the same time, and so it's minus the money for a month of renting expensive housing for me.
What to do is not clear. The room on Koh Phangan could be retaken (maybe), but I want to live there.


I didn't plan to waste money on a monthly rental of housing, and my nerves gave up. The antidepressants stopped working, and instead of going to Phangan, I was stuck on Koh Samui. I slept through all the ferries, and the next day a storm started and the ferries were stopped for two days. It hurt me even more, but it also helped at the same time.

The receptionist saw me sad and a little tearful. I regretted it. Well, I don't know how important this factor was, but he will retake such an apartment for the new year much more expensive. He said that I could only live in the apartment for half a month, and he would return the rest of the money. He made an agreement with the immigrant.

I hugged him, exhaled, took the money and moved to Phangan. I will solve other difficulties that arise when living in a foreign country.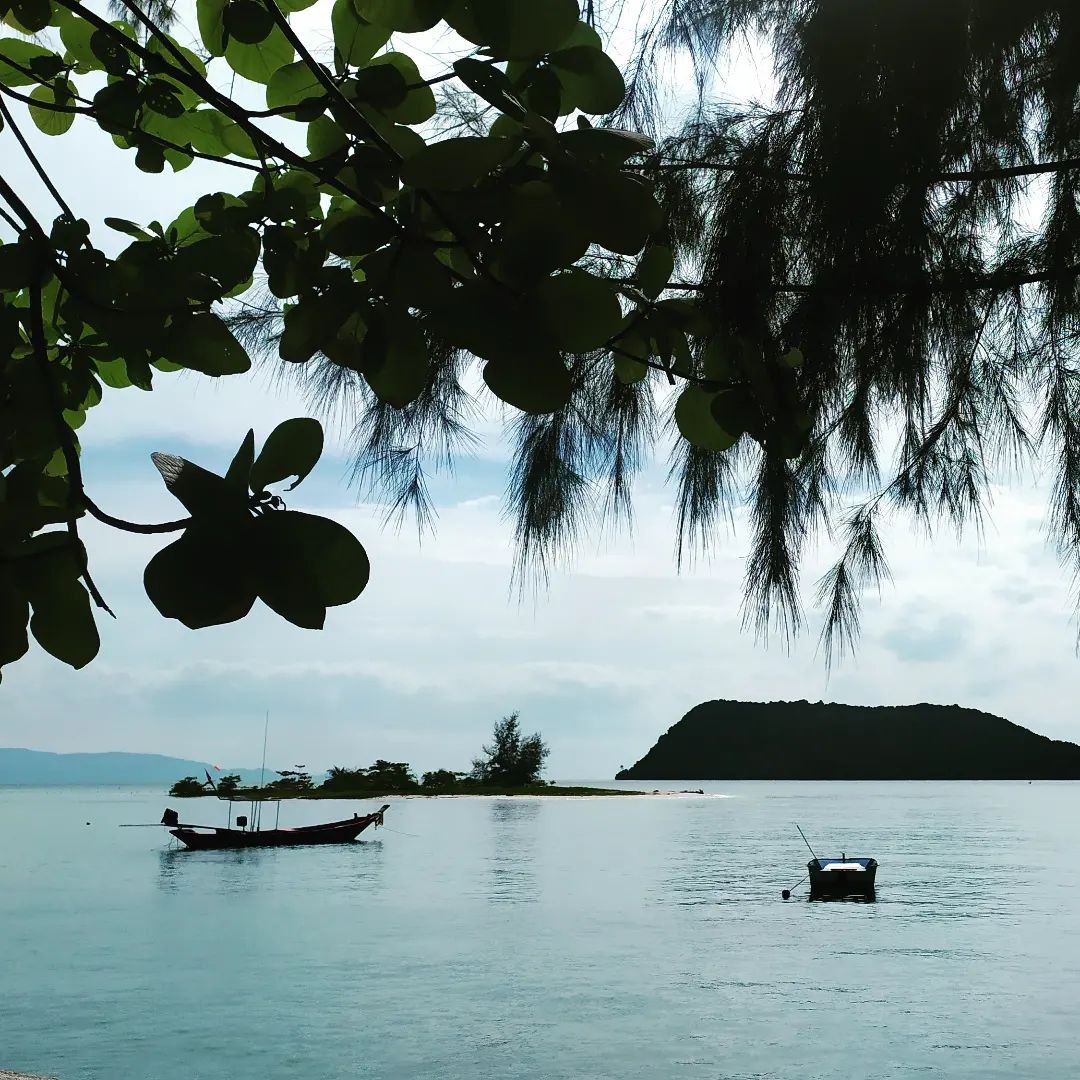 What I endured.
Before making a decision, you need to
think
through a plan.
Ask if there is anyone. Or read the contract. Or Google it.
Or just
think
.
It's better not to stop thinking
at all.
Next article:
Art created by a neural network →
Previous article: